This little sweetie came by today to pick up her birth announcements and I could not resist taking a few pictures.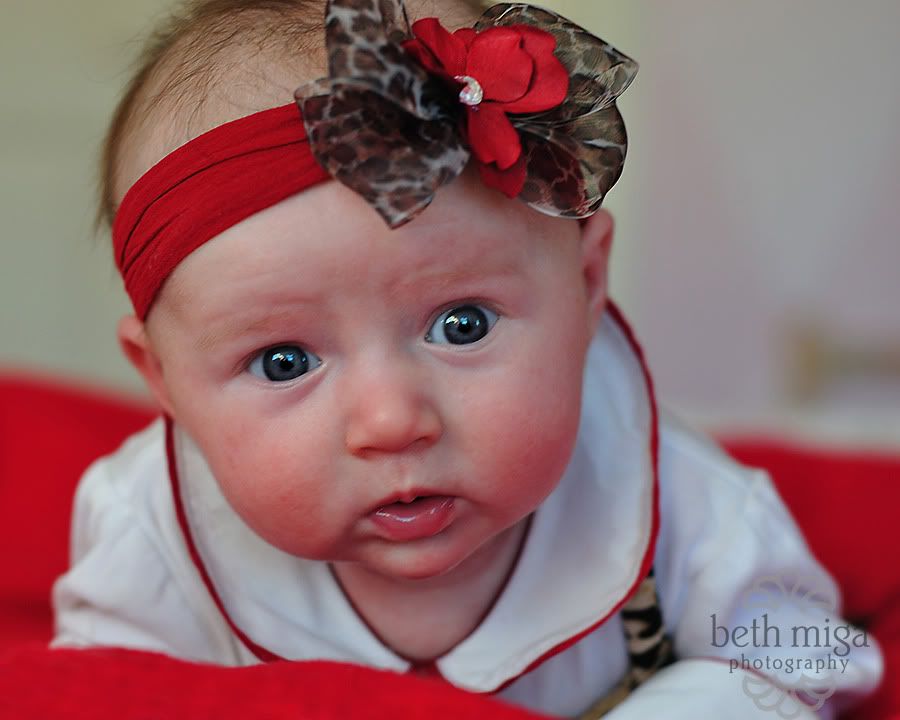 Look how much she has grown in just a month! Holding her head up even!
And what a little flirt she,
struggling
to turn her head to follow the clicking of the camera's shutter. She
definitely
has a future in baby modeling.