I have plenty of tricks to get babies smiling, but this little guy made my job easy. As the easy going third child he was simply all smiles! Add a Mom with a series of outfits and hats, all laid out and ready to go, and you have a photographers dream session.
I am loving this one with a vintage look too...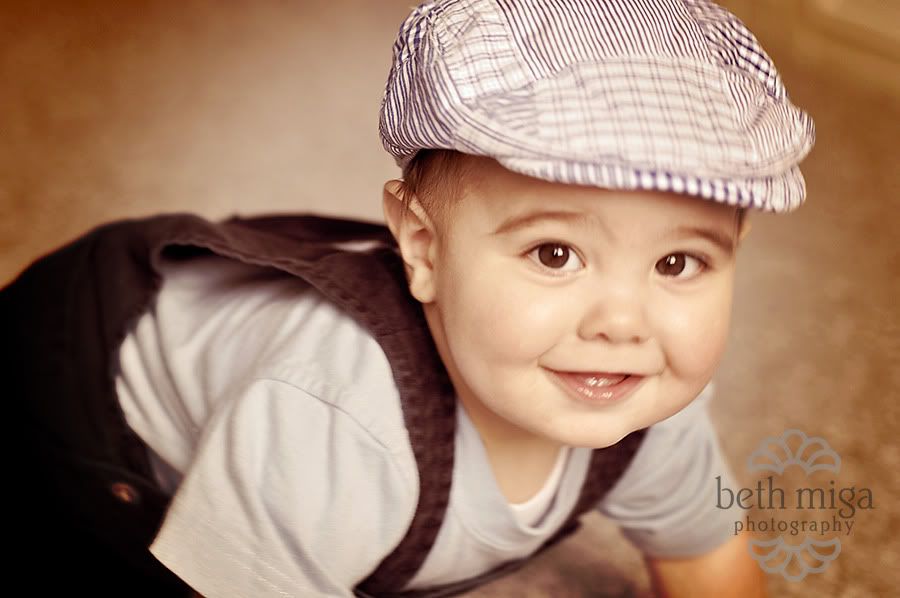 Dad is a big sox fan, so we had to get a shot in uniform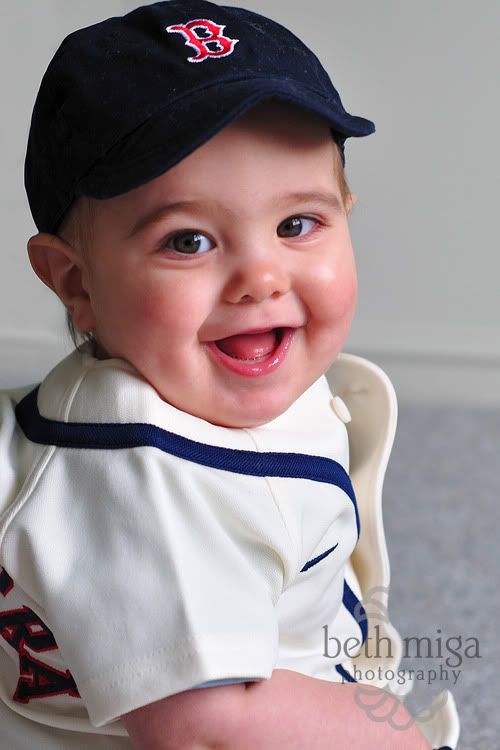 And finally, I did manage to get a serious shot or two.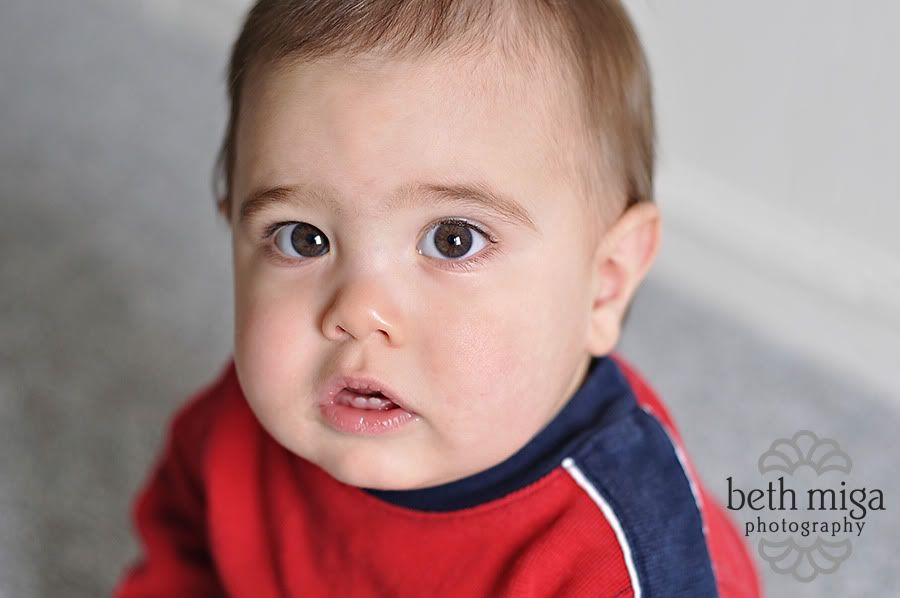 Thanks guys for a fun session!