You may recognize this beautiful girl from
this session
. Okay, maybe not. She is looking a bit different now.
At eleven days old, little Ms C had her own agenda for our session. It included eating, several diaper changes, lots of soothing and watching all the proceedings with one eye open (so adorable!).
She treated us to lots of shots of her beautiful blue eyes and finally even a couple of sleeping shots.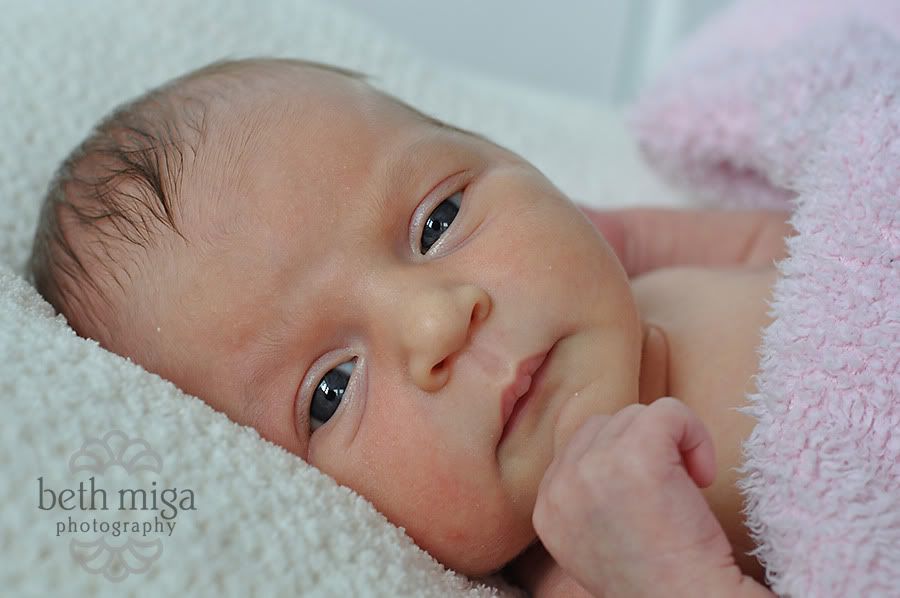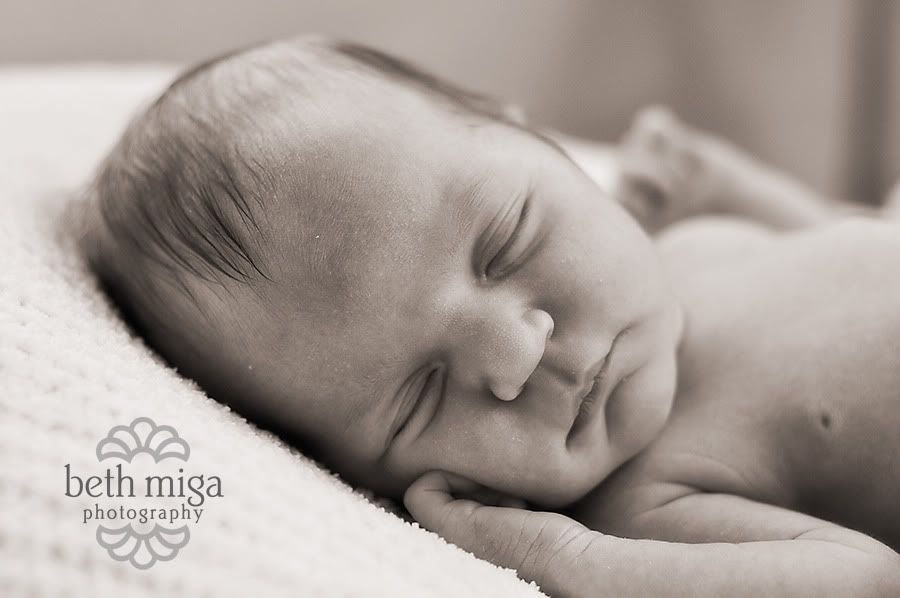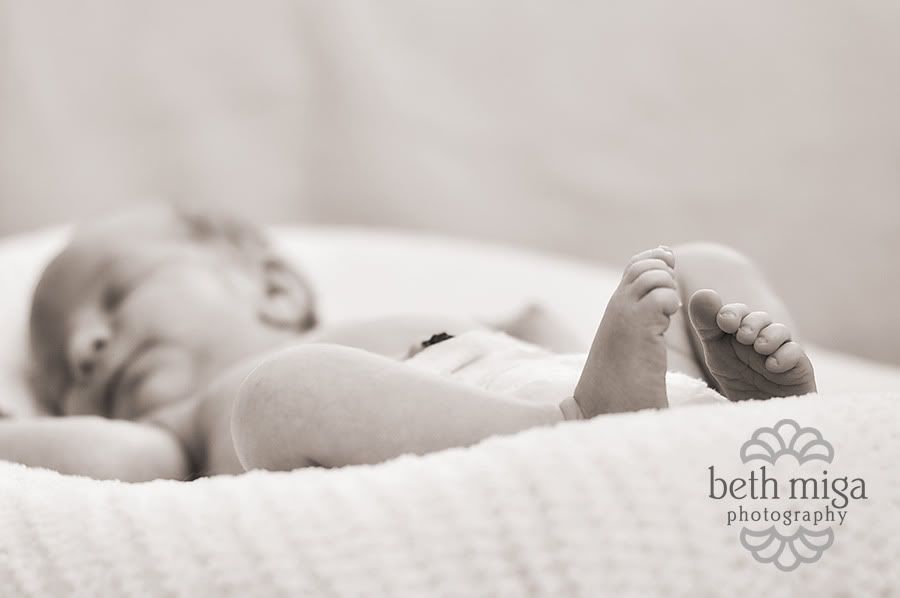 Congratulations Tom and Bethany. She is beautiful!