I love, love, LOVE photographing newborns. All curled up so tiny and sweet. Such precious, fleeting moments. *sigh*
So I was beyond excited when I booked this session for twin boys. TWINS. Two newborns. What could possibly be more exciting?
Until of course the day before our scheduled session when panic set in. Two newborns. Or actually by the time we were able to do the session, two two month
olds
. One baby is hard. The feeding, the soothing. It can take hours of waiting to get that perfect sleepy shot. And with babies more than a couple of weeks old, posing gets much more
challenging
. What would two be like? How would I pose them? Would they even fit in my baby basket? Would I be able to tell them apart?
It turns out these cuties did not even come close to fitting in my baby basket, but otherwise E and W were perfect little baby models. Each boy took turns posing for some individual shots and then towards the very end, for a few brief moments both even slept together *cue angels singing*
Just look at these gorgeous eyelashes...
And again, asleep...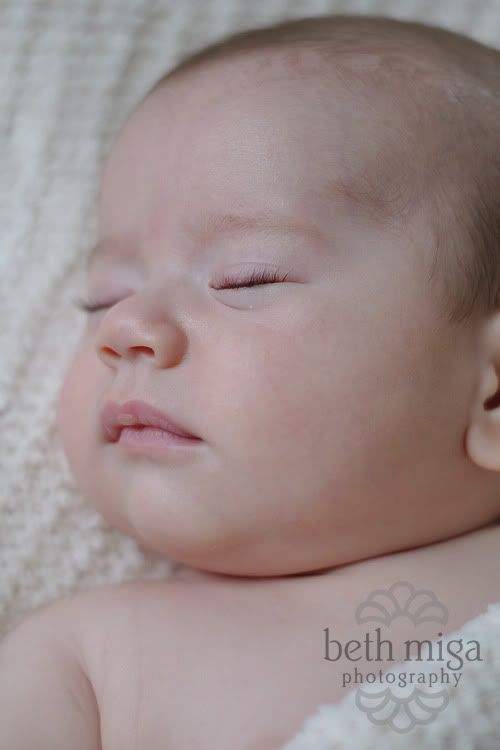 And how beautiful is this hair? No worries about telling these two apart!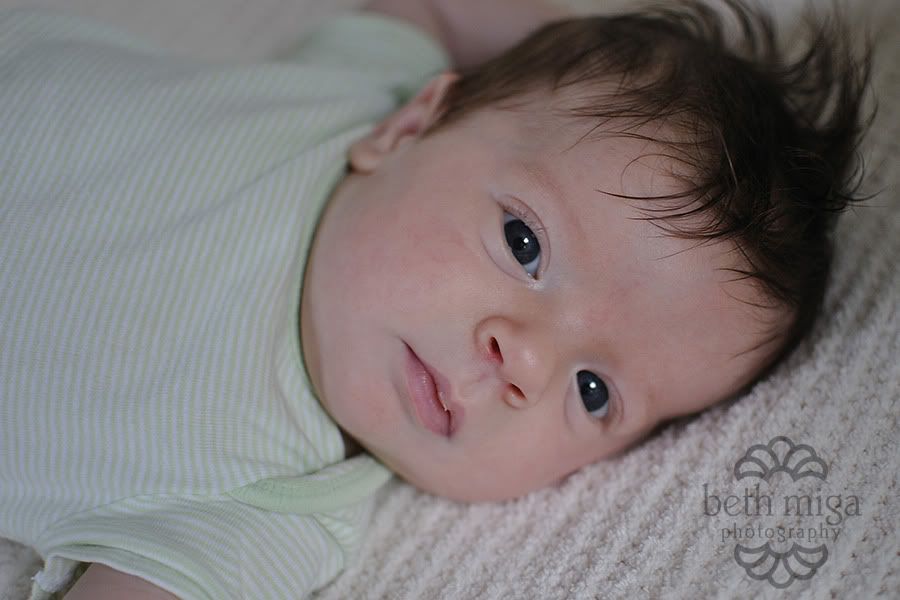 And finally, together. An accurate representation of what parenting twins is like, no?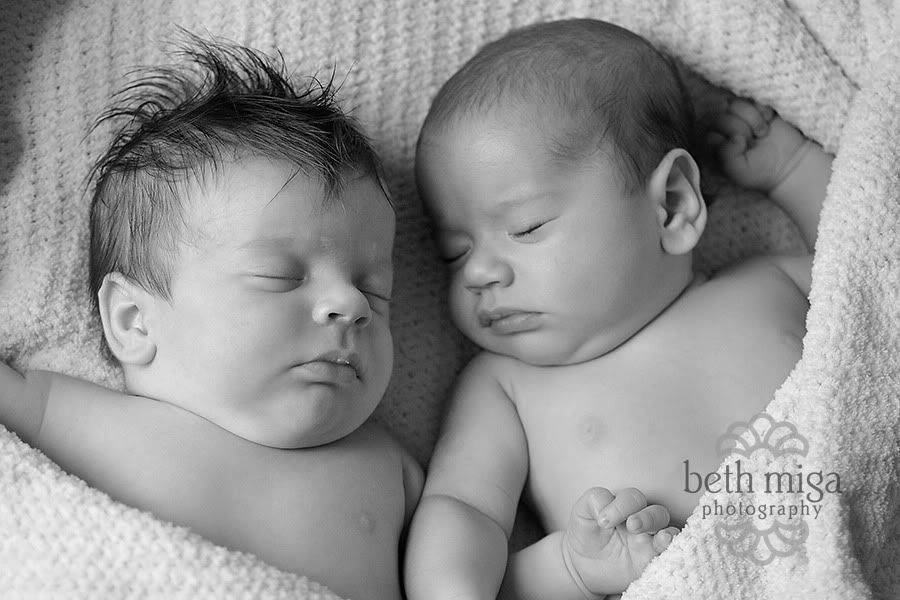 Mom and Dad, a link to your full gallery will be coming soon. Thank you so much for having me. I hope they both took a nice long nap for you after I left!