November can be cold here in New England, but sometimes we get lucky with a beautiful day. This Saturday was one of those days, and I was lucky enough to be scheduled to spend it with this beautiful family.
I am not sure what I love more about this picture... the three matching pairs of UGGs or the fact that the dog has a matching scarf. I seriously love getting the dog in the family picture!
The girls...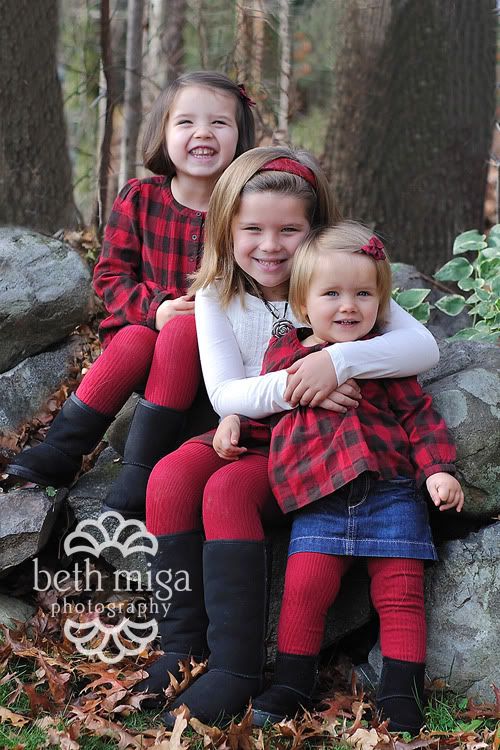 The reality of life with three girls???
And finally, some individual shots...
Thank so much guys! Many more to come...