I am excited the announce that I will be participating in the
Boston Mamas Have a Heart for Haiti campaign
.
For 15 days only, book your session at a discounted price and 100% of all session fees collected will be donated to UNICEF, which is absorbing administrative costs so that 100% of every dollar donated goes directly to relief efforts for children in Haiti.
This is your chance to book a custom photography session at a great price as well as help a great cause!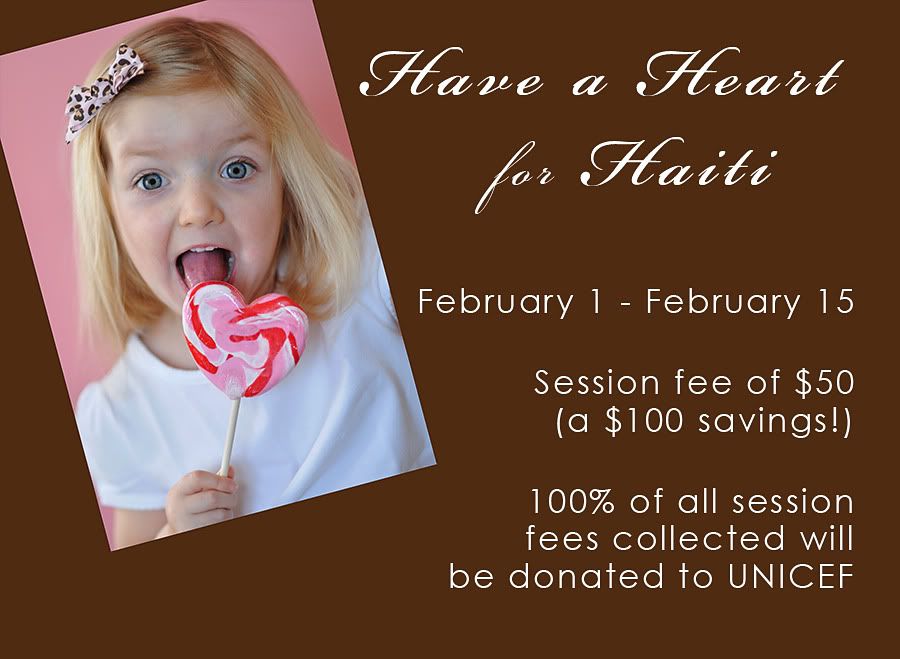 The not so fine print: Session availability is limited. Session fee must be paid by February 15, 2010 and session must be completed by May 1, 2010 to receive promotion rate. Promotion rate may not be combined with any other offers.