Expecting a baby this winter? Or know some who is? There is no stage of a child's life that goes by faster and no better time to book an in home custom photography session. Or give a gift certificate for a custom photography session.
And as an added bonus, book a newborn session between now and March 31st and you will receive 50 complimentary custom designed birth announcements.
Like this one...
Or maybe this one...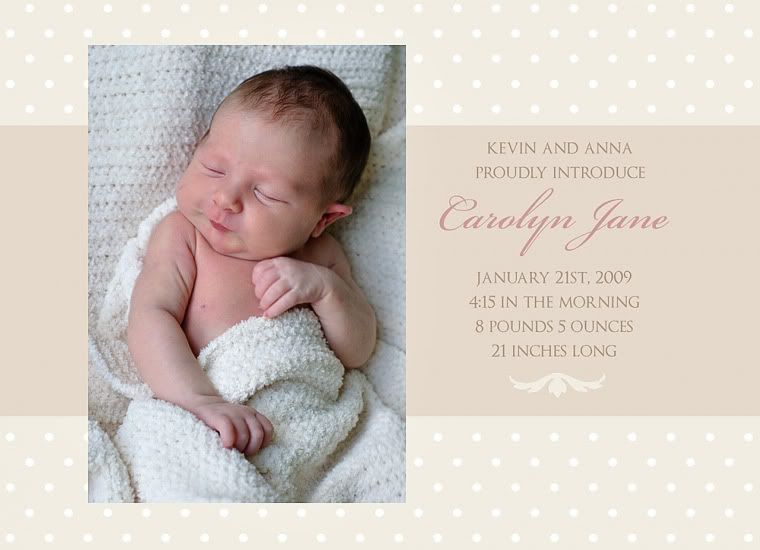 What better way to introduce your new little one to the world? Contact me today for more information or to reserve a spot on my calendar!