Okay, not really. But for anyone planning a spring session, spring most definitely is in the stores.
I am just loving all the yellow in Gymboree stores now and have built some outfit ideas for the kiddos around it. I think these colors will look amazing against the backdrop of lush green plants and vibrant flowers that will surround us in a few short months!
As always, for the boys I am falling back on the old polo and button down options. Sorry boys, I am just working with what the world of retail has to offer!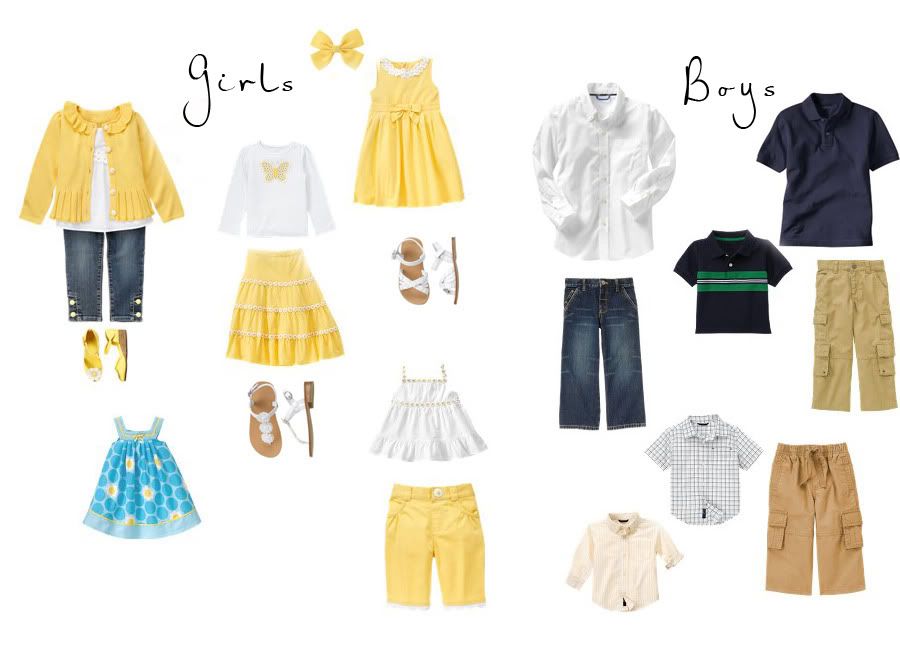 All items,
Gymboree.com
. Happy shopping!