After two straight weeks of a lovely rain/snow/slush mixture falling from the sky, I was very excited to wake up to warm sunshine this weekend and even more excited photograph this little cutie in her Easter dress. Kind of makes me believe that spring really is right around the corner!
I love all babies, but six to nine months old is one of my very favorite ages to photograph. In addition to being super alert, quick to laugh and having fairly predictable schedules, babies this age are typically sitting up well but not yet crawling away which makes for lots of great photo opportunities.
We started with some shots of little Miss C in her Easter dress...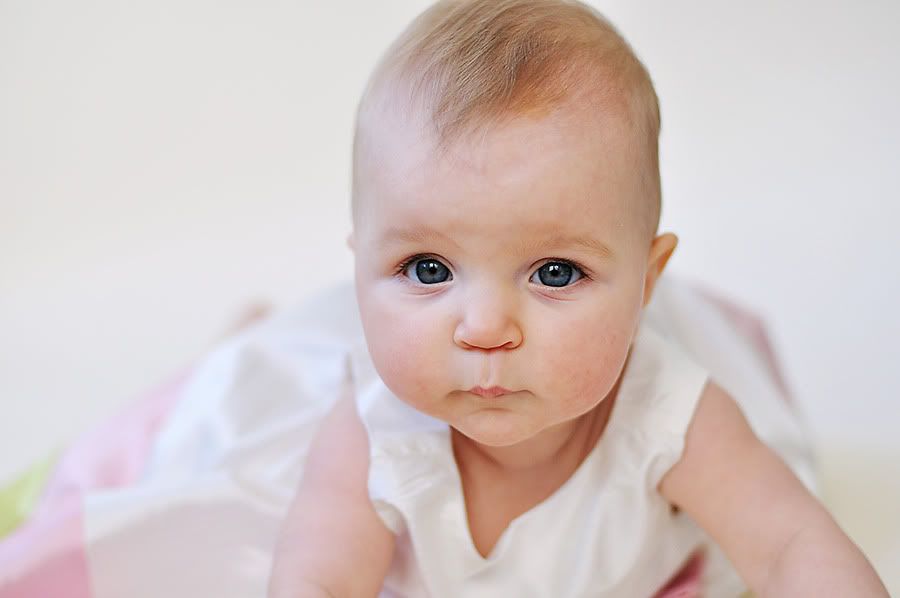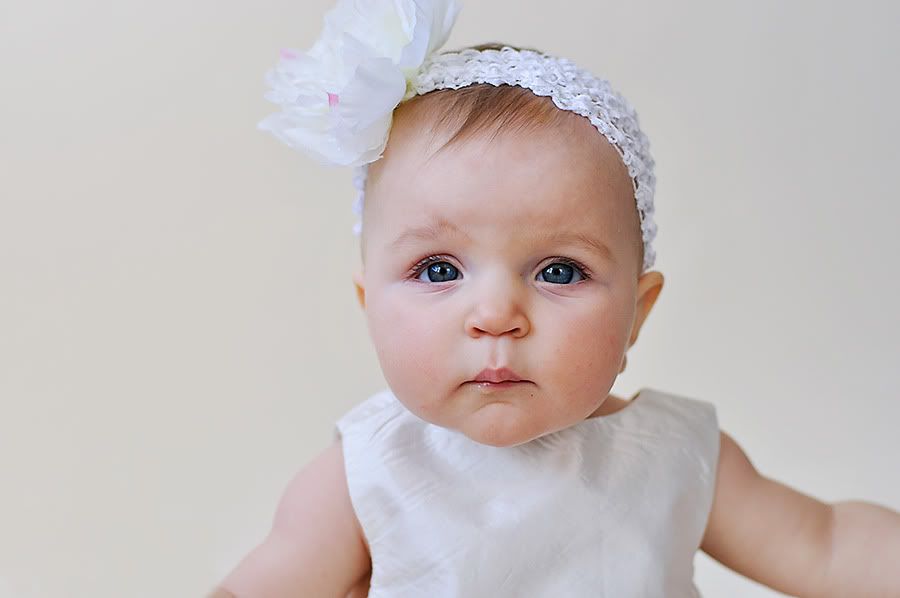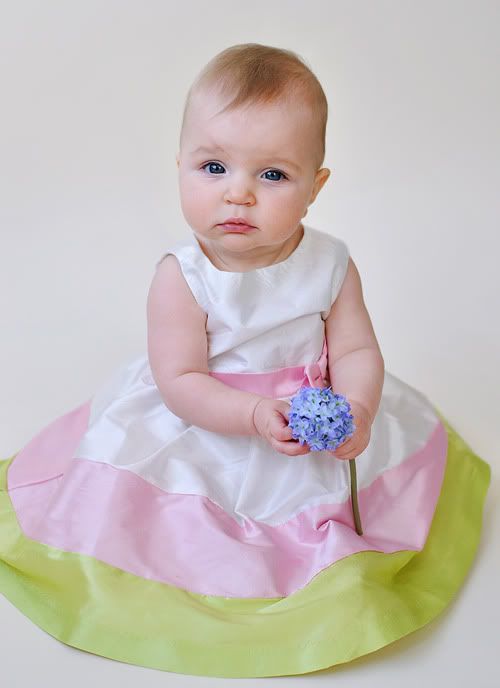 And then went a little more causal...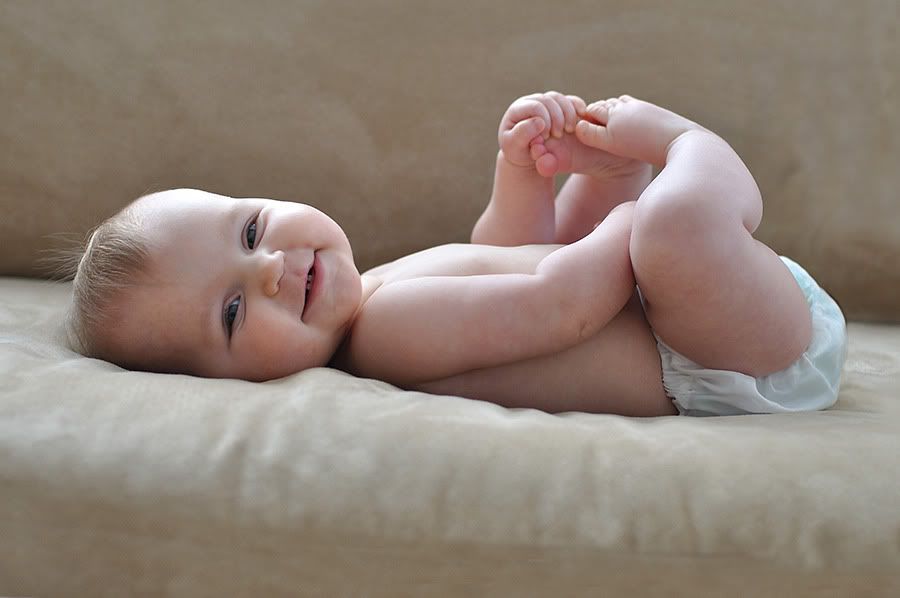 Eating the toes. A baby classic!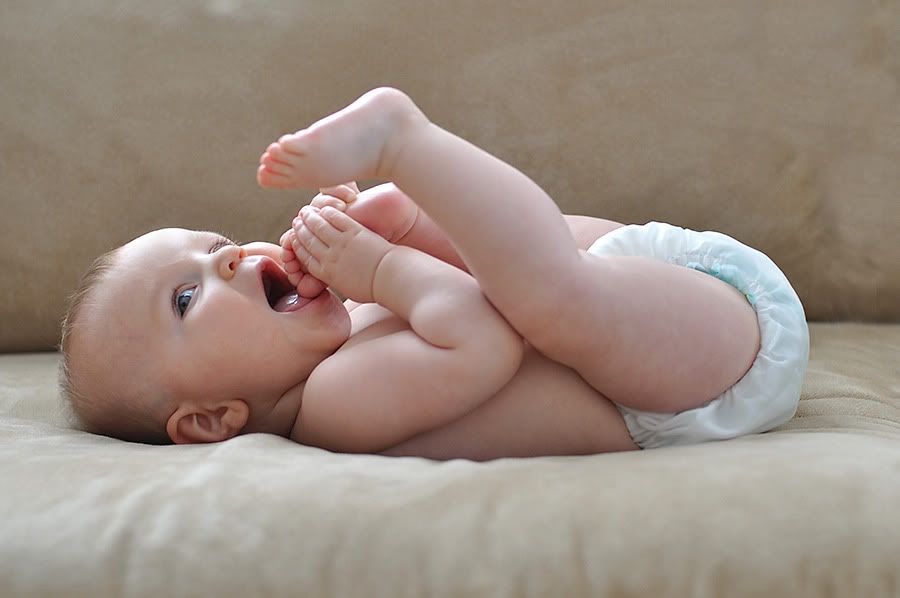 And I don't think daddy stands a chance against these baby blues.
Thanks so much. I can't wait to see Miss C in August for her one year portraits!